Results our clients have achieved
Case Studies
Tech School:

~15 new enrolments/month


$1.1 million

in 10 months
Preschool:
From ONE centre to FOUR
in 12 months
International Preschool:

1,700+ leads generated
for less than $8/lead
International Enrichment School Franchise (B2B):

7-10 new business franchise sessions/month
Private College:

520 leads generated
additional $1.2mil in revenue
Private Fitness Coach

Over 500 leads
additional $25k / month
Brand New Preschool:
40+ leads / month

~3 enrolments / month
Student Accommodation:

Over 2,000 leads generated
Drums Academy:
9 new enrolments in 7 days with 61% decrease in cost per lead
Health Coach:

611 leads generated
additional $23k/month
F & B Business:

5x - 9x ROAS
Apparel Brand:

95% increase in sales in 3 months
Cycling Brand

362% increase in sales in 3 months
Gym
110 Leads and $5k/month
in additional revenue
testimonials
What Our Clients
Say About Us
The SocialFin team is just incredible. I have worked with so many marketing people around the world and they are by far heads and tails above everybody else. What a great experience compared to what I've been used to with online marketers.
Beth De Lima
PRESIDENT - LEAVE MANAGEMENT SOLUTIONS
We've worked with the team at SocialFin to increase our new clients by optimizing our advertising and email marketing processes. The results we received were more than we asked for and the team was always prompt and available.
Marko C.
CO-FOUNDER - DIVINO CAFFE
We are extremely fortunate to have found SocialFin. They came highly recommended by a friend when I was trying to revive my business which was affected by the pandemic. Kath and her team was very patient and understanding to all my needs. They were also able to double my sales within 17 weeks! I've worked with several marketing firms and got burned several times. I'm really happy to have found a team that I can trust and rely on.
Faye M.
OWNER - KLOUD CAFFE
"I am impressed with the hassle-free backend procedures and the prompt action when there are last minutes amendments."
Angeline Lim
Marketing Communications Manager, Nirwana Gardens Resort Bintan
"The work of SocialFin resulted in increased brand awareness. They communicate only when necessary, but the workflow is effective. Customers can expect a responsive team."
Ted Aravinthan
Founder, Tech Social Enterprise Group
"It was great working with SocialFin, while we are a startup and have many gaps in our flow, they were very willing to support and gave us good advice."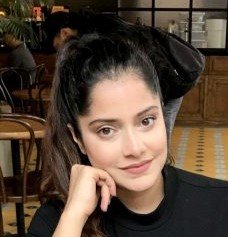 "The Socialfin team was excellent to work with. They developed the project, set the goals and milestones, and effectively managed it as well as creating and delivering a great project. They were super flexible and offered a lot of great expertise and explanations of trade-offs. Plus, they were really helpful in helping us get up to speed and learn how to integrate and build on what they put together. I'd definitely recommend their work."
Salma P.
Founder - Salma's Palette
I appreciate our partnership and have been really happy with the results of the work you have done.
Not only would I recommend SocialFin but I am already planning to re-engage their services for our next web-site because (a) I trust them to deliver, (b) they are very accessible, (c) they delivered what we wanted, on budget, on time.
Tony G.
President - Styletiletable
Let's Join Forces
Looking To Improve Your Sales And Spend Less On Online Marketing?