We Improve Your Leads
OR You Don't Pay
Lead Generation Agency with zero set-up costs and zero long-term commitment
No retainers, just leads
Pay-Per-Lead Advertising
Are you looking for constant quality leads for your business?
Have you ever felt like your current advertising efforts are hard to measure, have high starting costs/commitment, and you still have to spend countless hours sorting the leads to find the quality ones which then may, or may not, convert in the end?
Pay Per Lead helps you start small, without long commitments and high costs, without the need to sort leads and a way for you to know exactly how much you spend and earn.  
If this is something you are looking for your business, connect with us and let's start a trial. 
How We Help you get more sales and grow your business
We Win Only When You Win
Zero Risk
You only pay for the quality leads. That's it.
Money-Back Guarantee
We can't generate all the leads? We will pay you back the difference. Simple!
Segmentation
We segment the leads before they hit your CRM. Looking for a custom-built CRM for your business? Contact us.
Proprietary Techniques
With decades of combined experience in multiple industries, we know what works best for your brand to get quality leads.
Exclusivity
Leads generated are only shared with you.
Fixed Pricing
You only pay the cost per lead agreed beforehand for the duration of the service.
CASE STUDY: 858% Increase in Leads
The client acquired 858% more quality leads in a month and added a new product to their service line-up.
Landing Pages Development
Advertising (Google and Facebook)
Promotion Strategy
 Marketing / Sales Funnel Optimization
How Is Pay Per Lead Different?
The difference between Pay Per Click and Pay Per Lead is that for PPC the lead quantity is higher but you need to dig through the leads to find quality, while for PPL, the lead quality is higher so you skip the sorting process and get qualified leads directly).
Don't Pay For Extra Costs: You don't waste your budget on users that click your ads multiple times or don't know what they want.
Pay For What You Need: you pay only for interested leads. You're investing in something that is going to bring you results.
Is Pay Per Lead For You?
Is your business solving a problem with a service and you need more leads? 
Do you have a sales team to promptly call each lead while they are still hot?
Our pay per lead service is for national or international businesses with a reasonable customer lifetime value. We can start with a smaller number of leads to test your sales system and help you optimize it to handle more leads if needed. 
What about if you are an E-commerce business? We have a solution for you, too! Please check here for our PPC for E-commerce service. 
What Does It Mean "Zero-Risk"?
Have a trial with our Pay Per Lead service for your business with zero set-up cost, and no long-term commitment. You can opt-in for a trial with 10 leads at an agreed price and check how they convert.
How Do You Guarantee The Quality Of Leads?
A qualified lead is someone that is contacting you to specifically inquire about your product, service, or business. We all know that there are fake requests out there and you won't be charged for those. 
testimonials
What Our Clients
Say About Us
The SocialFin team is just incredible. I have worked with so many marketing people around the world and they are by far heads and tails above everybody else. What a great experience compared to what I've been used to with online marketers.
Beth De Lima
PRESIDENT - LEAVE MANAGEMENT SOLUTIONS
We've worked with the team at SocialFin to increase our new clients by optimizing our advertising and email marketing processes. The results we received were more than we asked for and the team was always prompt and available.
Marko C.
CO-FOUNDER - DIVINO CAFFE
We are extremely fortunate to have found SocialFin. They came highly recommended by a friend when I was trying to revive my business which was affected by the pandemic. Kath and her team was very patient and understanding to all my needs. They were also able to double my sales within 17 weeks! I've worked with several marketing firms and got burned several times. I'm really happy to have found a team that I can trust and rely on.
Faye M.
OWNER - KLOUD CAFFE
"I am impressed with the hassle-free backend procedures and the prompt action when there are last minutes amendments."
Angeline Lim
Marketing Communications Manager, Nirwana Gardens Resort Bintan
"The work of SocialFin resulted in increased brand awareness. They communicate only when necessary, but the workflow is effective. Customers can expect a responsive team."
Ted Aravinthan
Founder, Tech Social Enterprise Group
"It was great working with SocialFin, while we are a startup and have many gaps in our flow, they were very willing to support and gave us good advice."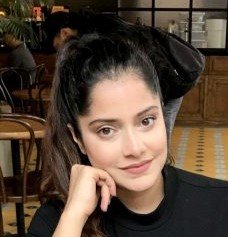 "The Socialfin team was excellent to work with. They developed the project, set the goals and milestones, and effectively managed it as well as creating and delivering a great project. They were super flexible and offered a lot of great expertise and explanations of trade-offs. Plus, they were really helpful in helping us get up to speed and learn how to integrate and build on what they put together. I'd definitely recommend their work."
Salma P.
Founder - Salma's Palette
Contact us for a marketing solution that's specific for your business.
Take Your Lead Generation
To The Next Level!